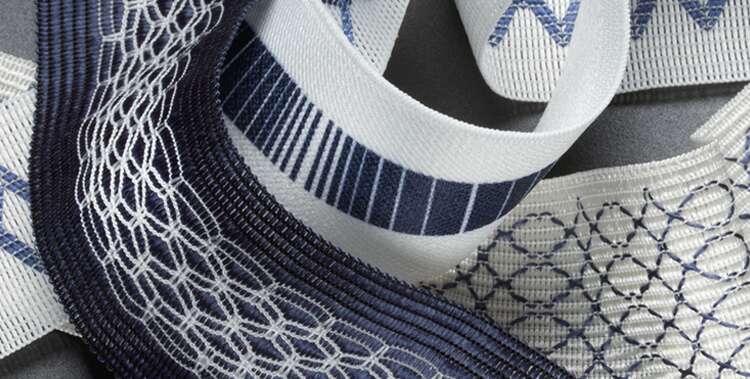 AEC's reputation for fashionable products for the bedding industry grows with every new product introduction. Decorative trim, bindings, printed ribbons and handles  can be customized with customers' logos and brand messaging to coordinate beautifully with ticking fabrics, to provide a competitive advantage for bedding manufacturers' branding.  AEC can create inventive custom products in virtually any color combination using woven or knitted design. Mattress manufacturers and their customers appreciate the fashion forward designs.

Woven, printed and knitted narrow fabrics are available in a large array of colors and patterns. AEC can now provide GOTS (global organic textile standard) cotton tapes for manufacturers whose customers prefer organic cotton for aesthetic or allergy reasons.  Products are manufactured and stocked in NC for quick delivery.

AEC's products for bedding manufacturing are:
• Woven, printed and knitted mattress trims
• Custom color tapes to coordinate with fabrics
• Custom handles
• Custom ribbons for mattresses
• GOTS certified organic woven tapes made in the USA.
Contact:
Jeff Crisco
Vice President
Direct: 336-308-0542
jeff.crisco@AECnarrowfabrics.com

Laura Allred
Market Manager of Bedding
Direct: 336-308-4413
laura.allred@aecnarrowfabrics.com